I DECIDE TO BEAT FARK.COM - LITERALLY:
RICHMONDERS OF RICHMOND VIRGINIA

AS YOU KNOW MY WEB SITE IS BEST. I TELL ALL OTHER SITES "HEY! IT OK TO CRY ABOUT NOT BEING AS BETTER AS MINE. JUST LINK MY SITE AND TELL PEOPLE ABOUT HOW GOODS IT IS AND HOW THEY SHOULD NEVER GO BACK TO YOUR SITE AGAIN!" MOST SITES ON INTERNETS REALIZE THIS IS GOOD ADVICE LIKE USING POGO STICKS ON GROUNDHOG WEASELS, BUT ONE SITE DOES NOT LISTEN TOO WISELY SMART THINGS. THIS SITE IS CALLED FARK.COM NAME AND WHEN I SEND THEM MY SITE, THEY NOT POST IT ON THEIR HOUSE HOME PAGE FRONT PLACES AREA SO OTHER PEOPLE CAN VISIT IT AND BE AMAZED AT MY MANY AMAZEMENTS.
SO FARK. YOU THINK YOU THAT GOOD? WHY? CUZ YOU SQUEEZE LADY MELONS AND DRINK BEER FROM LADY MELONS? I DECIDE IT TIME TO TEACH FARK A LESSON IN LESSONS. SO I TAKE FARK TO THE PLACE THAT SOUNDS LIKE FARK - THE PARK! THIS WILL BE WHERE WE WILL FIGHT AND WHERE I WILL SHOW WORLD ONCE AGAIN THAT BETTERS IS ME!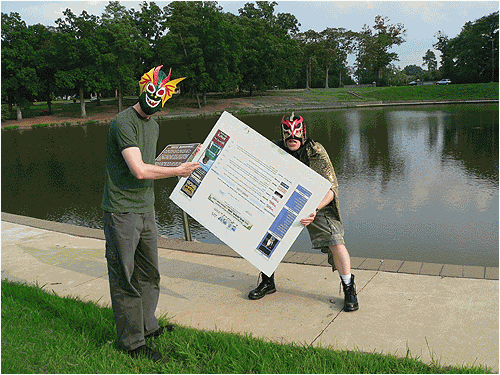 YES. I NOW HAVE THIS SITE IN MY POSSESSION BECAUSE I HAVE MUCH OMEGA POWER THAT I CAN DO THINGS LIKE EXTRACT SITES FROM COMPUTERS WHILE YOU SITE AT HOME AND WORK ON LORD OF RING ELF PUZZLES WHILE EATING MELBA TOAST. MELBAS! MY EVIL SIDEKICK OF CRIMES, LOCO DESTRUCTO, WILL HOLD UP THE WEAK FARKS FOR ME AS SOON AS HE LEARNS WHAT RIGHT SIDE UP IS. I TEACH HIM GOODS.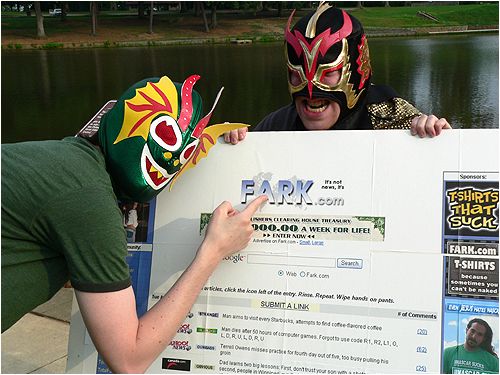 SAY BYE BYE TO PRETTY FACE FARK! IT ALMOST TIME FOR MASHINGS!
YOU SEE THAT WATER? I CAN HOLD MY BREATH FOR
45 SECONDS IN WATERY AREAS!
DO YOU THINK YOU CAN HOLD YOUR BREATH THAT LONG FARK? WE WILL SEE YOU IN THE SEA SOON. BUT FIRST MASHINGS MUST TAKE PLACE TO SHOW THE INTERNETERS HOW I AM GREAT AND YOU ARE WEAKEST.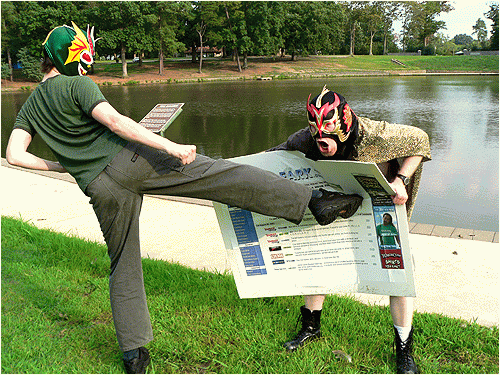 SEE THAT KICK? I LEARN IN UNDERWATER BATTLE ARENAS. I CAN KICK THAT HARD UNDERWATER TOO WHEN HOLDING BREATH (45 SECONDS!!!) WHILE YOU ONLY MOVE SLOW LIKE TURTLES, BUT NOT NINJA ONES. THEY LIES MADE UP IN STORY BOOKS AND READING IS NOT FOR SMART ONES WITH MANY DATES AND FAN CLUBS.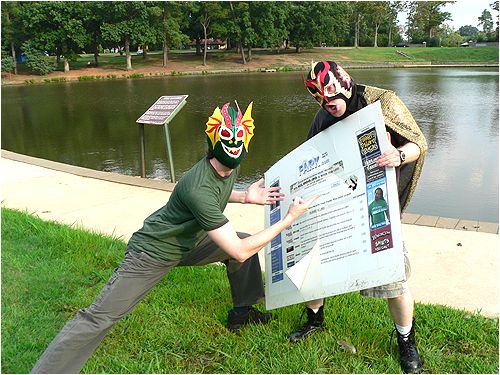 HA HA HA! FARK SITE IS ALREADY BLEEDING PAPER PAIN! I MAKE HOLE IN SITE BUT MASHINGS OF MASH HAVE JUST STARTED. TO TEACH A LESSON OF PAIN, THE GREAT EL SERPENTO WILL PUT ON OMEGA POWER DISPLAY TO INDUCE FEARSOMES LIKE CROWS WHO SCARE!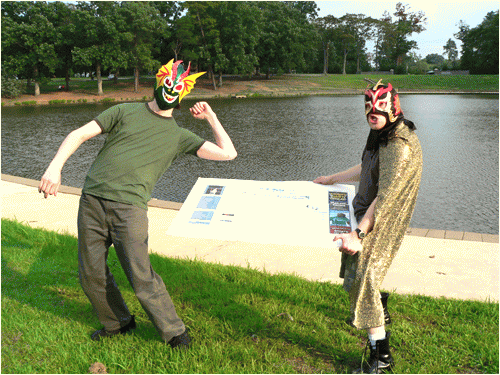 MY ELBOW WEIGHS MORE THAN YOUR MACK TRUCKS FILLED WITH BIG MACS! YOU KNOW HOW MUCH PAIN THIS CAUSES FARK SITE? FARK WOULD TELL YOU, BUT FARK TOO BUSY CRYING LIKE TEA KETTLE!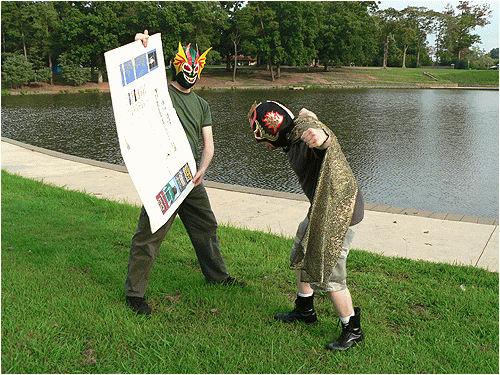 I TEACH LOCO DESTRUCTO "HEAD BASH SUPREME" AND HE DOES PRETTY GOOD! I STILL BETTER, BUT THAT BECAUSE I EAT KELP EVERY DAY AND HE EAT MARSHMALLOWS WITH NACHO CHEESE. THEY STILL GIVE HIM MORE THAN ENOUGH POWERFUL POWERS OF POWER TO HURT SISSY SITES LIKE FARK IN PARK. FARK IN PARK! FARK IN PARK! I COPYRIGHT THIS SAYINGS.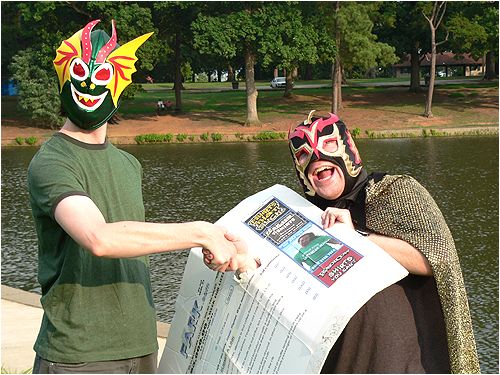 HA HA HA! LET US SHAKE HANDS THROUGH THE HOLE OF SHAME ON A JOB WELL DONE! LET'S GIVE FARK A BREAK! IT BEEN THROUGH A LOT!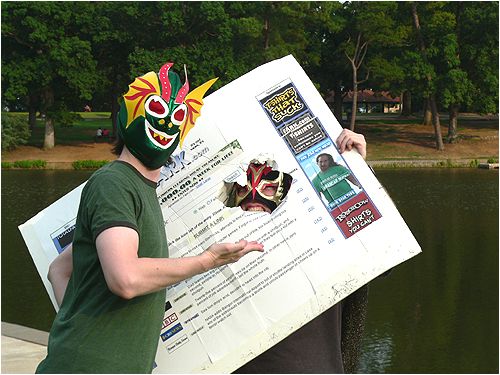 HA HA HA! YOU WILL NEVER GET BREAK FARK! NEVER GET BREAK UNLESS IT BE US BREAKING YOUR SITE BONES! YOUR BONES ARE VERY WEAK AND MADE OF HTML AND PAPER INSTEAD OF CALCIUM AND KELP MARROW! THAT WHY IT SO EASY FOR LOCO DESTRUCTO TO EAT YOU. BAD TASTES!
STORY IS NOT OVER. YOU MUST CLICK YOUR ANIMAL MOUSE AND TELL HIM TASTY CHEESE IS ON NEXT PAGE. HE WILL LISTEN TO YOU AND THEN CLICK TO GO THERE AND THEN CRY. BUT THAT NOT MATTER BECAUSE YOU WANT TO KEEP READING STORY. SO CLICK ROBO MOUSE PET HERE NOW!