I DECIDE TO BEAT FARK.COM - LITERALLY: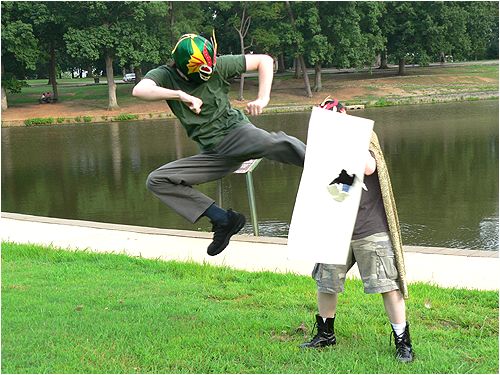 THIS MY "SUPER AIR FORCE KICK" MUCH LIKE JETS IN SKY, BUT FASTER AND I NEED NO AIR KRAFT CHEESE CARRIER. I JUST ATTACK WITH OMEGA FORCES AND DOLPHINS SHOW ME WAYS THAT YOU NOT STUDY BECAUSE YOU CANNOT HOLD BREATH LONG ENOUGH TO LEARN IN DOLPHIN CLASS.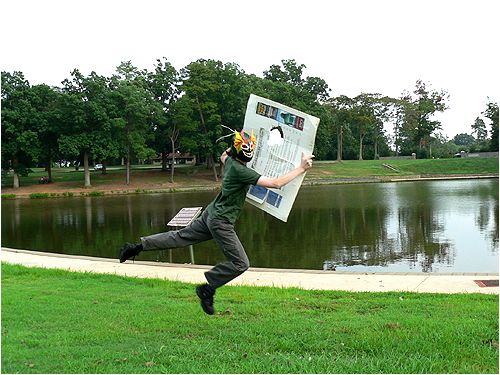 I THINK ABOUT FLYING AWAY, BECAUSE I CAN FLY, BUT THEN I REMEMBER THAT FLYING IS FOR COOL THINGS AND FARK IS NOT COOL AND DOES NOT DESERVE TO FLY WITH ME LIKE LOIS LANE IN SUPERMAN MOVIES WHEN SHE WEARS NAKED PAJAMAS FOR EVERYONE ON GROUND TO SEE. HA HA HA! THAT GOOD MOVIE! BUT I AM STILL MORE SUPERER!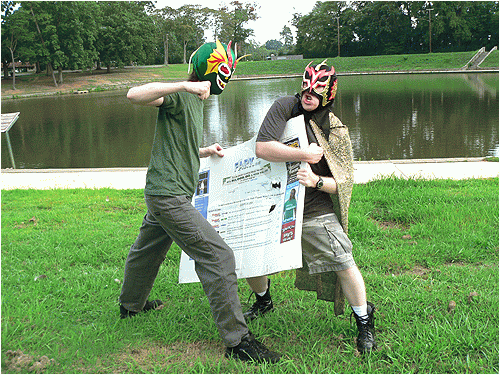 I LIKE BEATING FARK WHILE LOCO DESTRUCTO GIVES IT HEADLOCK. YOU PROBABLY THINK FARK NOT HAVE HEAD TO LOCK, BUT TOP RIGHT CORNER IS FARK'S HEAD. HOW I KNOW THIS? BECAUSE THAT WHERE TEARS OF PAIN AND PLEAS FOR MERCY ARE BEING WHIMPERED FROM ALL DAY LONG BUT I NOT GIVE MERCY. I GIVE CRIMES! HA HA HA!
AND NOW I SHOW YOU SECRET MOVE FROM KELPIAN GRANDMASTERS: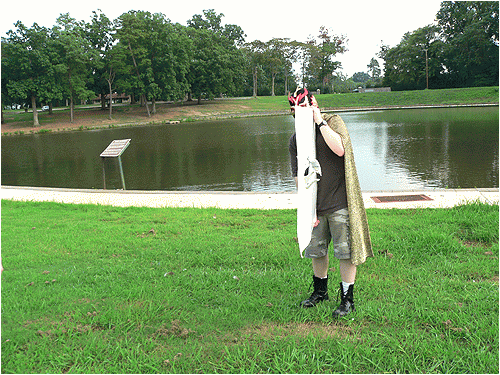 THIS IS "THE FLYING URCHIN HINDQUARTERS HAMMERMASH!" VERY DEADLY MOVE THAT TAKE YEARS OF DEDICATION AND SELF-BETTERMENT WITH PEPPERMINTS AND LAUGHING AT STUPID PEOPLE WHO THINK CRIMES ARE NOT CRIMINALLY GOOD FOR BORING CITIES BECAUSE THEY FEAR EVIL SERPENTO KICKS AND GNASHING BREATH. YOU WILL NEVER DO THIS MOVE BECAUSE YOU ARE NOT ME AND NEITHER IS YOUR FATHER.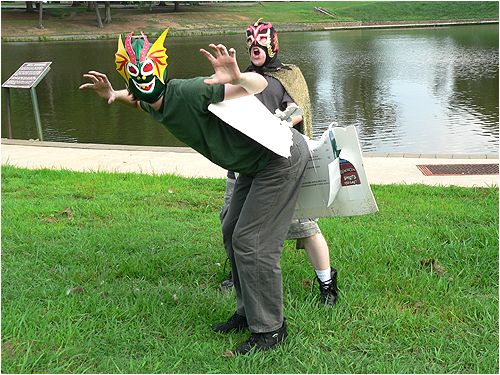 YOU SEE DAMAGE I DO WITH THIS MOVE? THIS WHAT YOU GET WHEN EL SERPENTO SITE IS NOT SHOWN TO BE BEST THERE IS EVERYWHERE. THIS CONSOLATION PRIZE I CALL "STUPID SELF DEATH ASKING FORS!"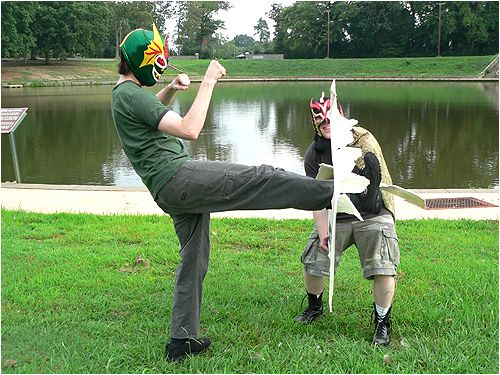 AXE KICK IS LIKE BOWL OF KIX CEREAL, BUT INSTEAD OF BOWL, YOU HAVE AXES. STILL CEREAL TASTES GOOD ON AXES, BUT YOU WILL NOT KNOW THIS FARK, BECAUSE I JUST AXE KICKED YOUR TONGUE OFF AND SPLIT YOUR SITE BODY INTO MORE CRYING PIECES OF HTML. YOU THINK YOU CAN TASTE FROTH BREWS OF FROTHWOMEN NOW? YOU CAN'T EVEN DRINK THROUGH TWISTY STRAWS THAT I MAKE WITH PIPEFISH!
"IT NOT FARK, IT PHYSICAL HUMILATION LEFT CRYING ON GROUND!"
HA HA HA!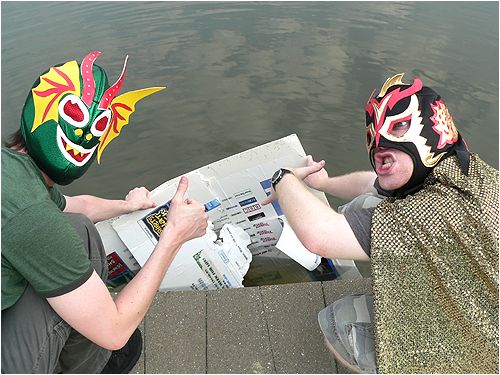 HI FARK. DO YOU KNOW HOW TO HOLD BREATH FOR 45 SECONDS? NO YOU NOT KNOW THESE THINGS, BECAUSE IF YOU DO, YOU WOULD BE IN GUINNESS BOOK OF RECORD PLAYERS LIKE EL SERPENTO! BUT I AM ONLY ONE IN BOOKS BECAUSE I DEVELOP THESE BREATH HOLD SKILL WITH OMEGA POWER, GOOD DIETS, AND SEA HORSE CHASINGS!
OH NO! IT LOOK LIKE FARK IS DROWNING IN WATER SUBMERSION TEST AFTER ONLY 10 SECONDS! HA HA HA! WE BETTER REMOVE SITE FROM WATER AND TRY TO REVIVE IT! WE WILL REVIVE IT WITH SPECIAL OCEAN FLUIDS THAT ONLY I KNOW HOW TO HARVEST.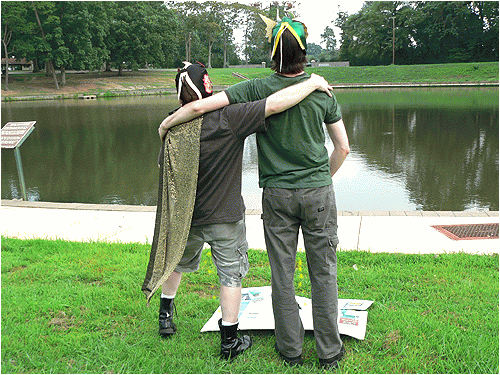 DEAR INTERNETTERS: I AM SORRY TO REPORT THAT WARM TINKLES OF KELP DID NOT REVIVE FARK SITE. SITE IS NOW DEAD AND AT GATES OF HEAVEN, BUT THEY NOT LET SITE IN THROUGH GATES BECAUSE THEY NOT LIST ELSERPENTO.COM ON SITE LIKE A SMART ONES MEAL WOULD.
IF MORE PEOPLE LEARN THESE WAYS, I NOT HAVE TO MAKE THEIR FAMILIES OF STUPIDS CRY. OK I MAKE FAMILIES OF STUPIDS CRY BUT NOT BECAUSE I KILL THEIR SITES. BECAUSE I AM BETTER AND HOLD MINTY BREATH LONGEST AND BREAK THEIR HEARTS IN LOVE!
THIS END OF STORY ABOUT MY GREAT THINGS. YOU GO CRY NOW.
---
UPDATE!
http://forums.fark.com/cgi/fark/comments.pl?IDLink=1635065
HA HA HA! FARK SITE NOW ADMITS I DID BEAT IT UP! THEY ALL CRYING ABOUT HOW MUCH BETTERER I HAVE BEEN IN BATTLES OF BETTERMENT THAN THEY CAN HOPE FOR! IT OK THOUGH, THEY STILL HAVE REST OF INTERNET TO CRY ON. BUT THEY NEVER LEARN TO SWIM LIKE ME.
KEEP DOING THE DOGGY PADDLE INTERNET FARK INTERNETERS!
---