WHY I AM BETTER THAN YOU IN MORE WAYS THAN YOUR ENTIRE FAMILY:
SOMETIMES PEOPLE ASK ME, "WHY ARE YOU BETTER THAN ME? I KNOW YOU ARE BETTER THAN ME, BUT WHY? HOW COME I CAN'T BE BETTER? I KNOW HOW TO MAKE POP-TARTS!" AND I TELL THEM, "BECAUSE I AM EL SERPENTO AND THAT IS THE LAW OF THE LAND AND THE LAW OF MY HAND... AND FIST." THEN THEY START TO UNDERSTAND ME. BUT I WILL WANT TO MAKE THINGS CLEAR ABOUT WHAT THINGS I AM BETTER THAN YOU WILL EVER BE NO MATTER HOW HARD YOU TRY TO GET BETTER. BECAUSE BEING BETTER MEANS YOU CAN LEARN GOOD LIKE DOLPHIN.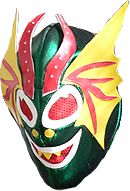 THINGS I AM BETTER:
-SWIMMING AND HOLDING BREATH
-EATING AND HOLDING BREATH
-HOLDING BREATH AND HOLDING THE BREATH INSIDE THAT VERY SAME BREATH
-CRIMES
-SHOWING MUSCLES TO THE LADIES
-SHOWING LADIES TO THE MUSCLES
-MAKING EVERYONE CRY BECAUSE THEY CANNOT HAVE ME OR BE LIKE ME OR BATHE IN MY SPIT.
-DISCOVERING NEW LANDS WHICH I CAN MAKE MORE AWESOME AND CRIME-FILLED SIMPLY BY STEPPING ON THEM
-I HAVE WEBBED FEET. THEY ARE BETTER TOO.
-DOCTORING
-FUNERAL DIRECTORING
-SINGING FOR BANDS WHO I KILL AFTER THE SHOW BECAUSE I DESERVE ALL THE MONEY FROM THAT NIGHT SINCE I HAVE ALL THE TALENT AND THE GOOD BREATHS
-I HELD MY BREATH THE ENTIRE TIME THAT I WROTE THIS LINE
-BEING BETTER
SO YOU SEE THAT IT IS CLEAR NOW. AND IF IT IS NOT CLEAR, IT IS NOT WATER. IT IS MILK, AND MILK COMES FROM THE SLOW COWS YOU SHOULD BE HAMMERING TO FREE THE WATER FROM INSIDE THEIR HEADS.
THEY ARE JUST LIKE A CACTUS BUT WITH LESS SPIKES.
OK IT TIME FOR ME TO GO DO MORE AWESOMES. I AM BETTER.
CLICK TO GO BACK TO A PAGE THAT WILL NOT DO YOUR GIRLY LAUNDRY